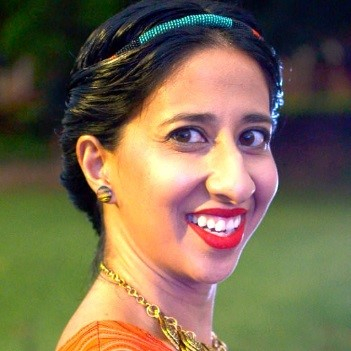 Biography
Dr. Mosam works at the SAMRC/WITS Center for Health Economics and Decision Science as a researcher. She is coordinating a proof of concept trial integrating ethical principles into the South African Health Technology Assessment process in order to improve priority setting for universal health coverage. The project is in partnership with the Imperial College of London and Johns Hopkins University.

Dr. Mosam attended the University of the Witwatersrand where she obtained a Bachelor of Medicine and Surgery in 2007, a Master's in Public Health (Health Systems and Policy) in 2015 and a Master's in Medicine (Public Health) in 2018. She was also a Fellow of the College of Public Health Medicine, South Africa in 2018.

Dr. Mosam has been an active member of the Public Health Association of South Africa - building the field and providing leadership. In her role as secretary, she recruited members, organized a conference and generally maintained the organization's administration. Dr. Mosam has won a number of awards for her research, such as the South African Medical Association and Discovery Health Award for Best Research Paper for MMed research dissertation (2018) or the PHASA Presidents Award for outstanding contribution to the Public Health Association of South Africa (2018).

Apart from Dr. Mosam being involved in normal work-related activities in patient care and health care management, she has taught and mentored undergraduate medical students. She was the Chairperson of Redineo –  an NGO that provides tuition, mentorship, and leadership training to underprivileged high school learners. She was also on the Executive Committee Member of Iexist – an NGO focusing on social sustainability projects and social upliftment. She has organized and implemented numerous fundraisers and social upliftment campaigns to assist marginalized groups such as the homeless, HIV affected youth, burns victims and orphans.