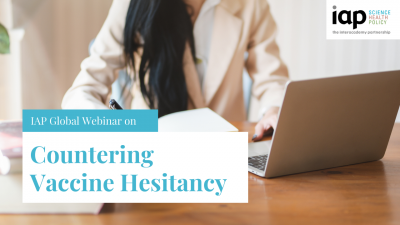 Countering Covid-19 vaccine hesitancy: watch the IAP Webinar
Discover the science behind the different COVID-19 vaccines and how to counter vaccine hesitancy
The IAP Global Webinar on Countering Vaccine Hesitancy took place on Tuesday 23 March 2021 and was designed to help academies prepare for national vaccination efforts. This online event highlighted how academies – as trusted and credible voices – can counter vaccine hesitancy, tackle false and misleading claims being made by anti-vaxxers and others, and promote a culture of trust in the COVID-19 vaccines that are increasingly becoming available.
You can watch the recording of the webinar here*:
"In any population, there are people who will accept any given vaccine, people who will strongly reject it – and those in the middle who are hesitant and perhaps need more information or gentle persuasion in order to accept the vaccine. It is these so-called vaccine hesitant people that we can hope to persuade to take the COVID-19 vaccine," explained IAP President Volker ter Meulen.
"Vaccination is the ultimate weapon against the pandemic and the road back to normal life," added IAP President Depei Liu, stressing the fact that in many countries vaccine hesitancy is a hurdle in the race against COVID-19 and academies must work to increase vaccine acceptance.
Some 100 academy leaders, Fellows and members of communications teams attended the webinar and discussed how to better interact with the public on this critical issue.
Vaccine hesitancy definition
Vaccine hesitancy refers to delay in acceptance or refusal of vaccines despite availability of vaccine services. Vaccine hesitancy is complex and context specific, varying across time, place and vaccines. It is influenced by factors such as complacency, convenience and confidence (source: WHO SAGE working group report, 2014).
The webinar included the following session (check below to download the slides):
Dr. Peter McGrath, IAP Coordinator (slides)
What are the different kinds of vaccines?
Dr. Toni Gabaldón, Professor, Comparative Genomics Group Barcelona Supercomputing Centre (BSC-CNS), and Institute for Research in Biomedicine (IRB), Spain; Member, Member, IAP COVID-19 Expert Group; Alumnus, Spanish Young Academy (slides)
How do vaccine trials and approvals work?
Dr. Margaret (Peggy) A. Hamburg, Vice President, Global Biological Programs and Policy, Nuclear Threat Initiative; Co-Chair, IAP Health (slides)
What are the factors of vaccine hesitancy?
Dr. Biljana Gjoneska, Research Associate, Macedonian Academy of Sciences and Arts; Member, IAP Young Physician Leaders (YPL) Alumni Steering Committee (slides)
How to tackle mis- and disinformation?
Prof. Herman Wasserman, Professor in Media Studies, University of Cape Town, Centre for Film and Media Studies, South Africa; Member, Academy of Science of South Africa (ASSAf) (slides)
How can academies disseminate positive messaging to build vaccine confidence?
Prof. Gagandeep Kang, Professor, Wellcome Trust Research Laboratory, Christian Medical College, Vellore, India; Co-Chair, IAP COVID-19 Expert Group; Member, Indian National Science Academy (INSA)
Prof. Hak-Soo Kim, Distinguished Professor, College of Transdisciplinary Studies, Daegu-Gyeongbuk Institute of Science & Technology, South Korea; Fellow, Korean Academy of Science and Technology (KAST) (slides)
Do you want to counter vaccine hesitancy in your country? IAP member academies can contact the IAP COVID-19 Expert Group, a group established to respond to inquiries and requests for advice related to the ongoing pandemic. The multi-disciplinary nature of the Group will allow IAP to respond to a broad range of health, social, environmental and other direct and indirect consequences of the pandemic.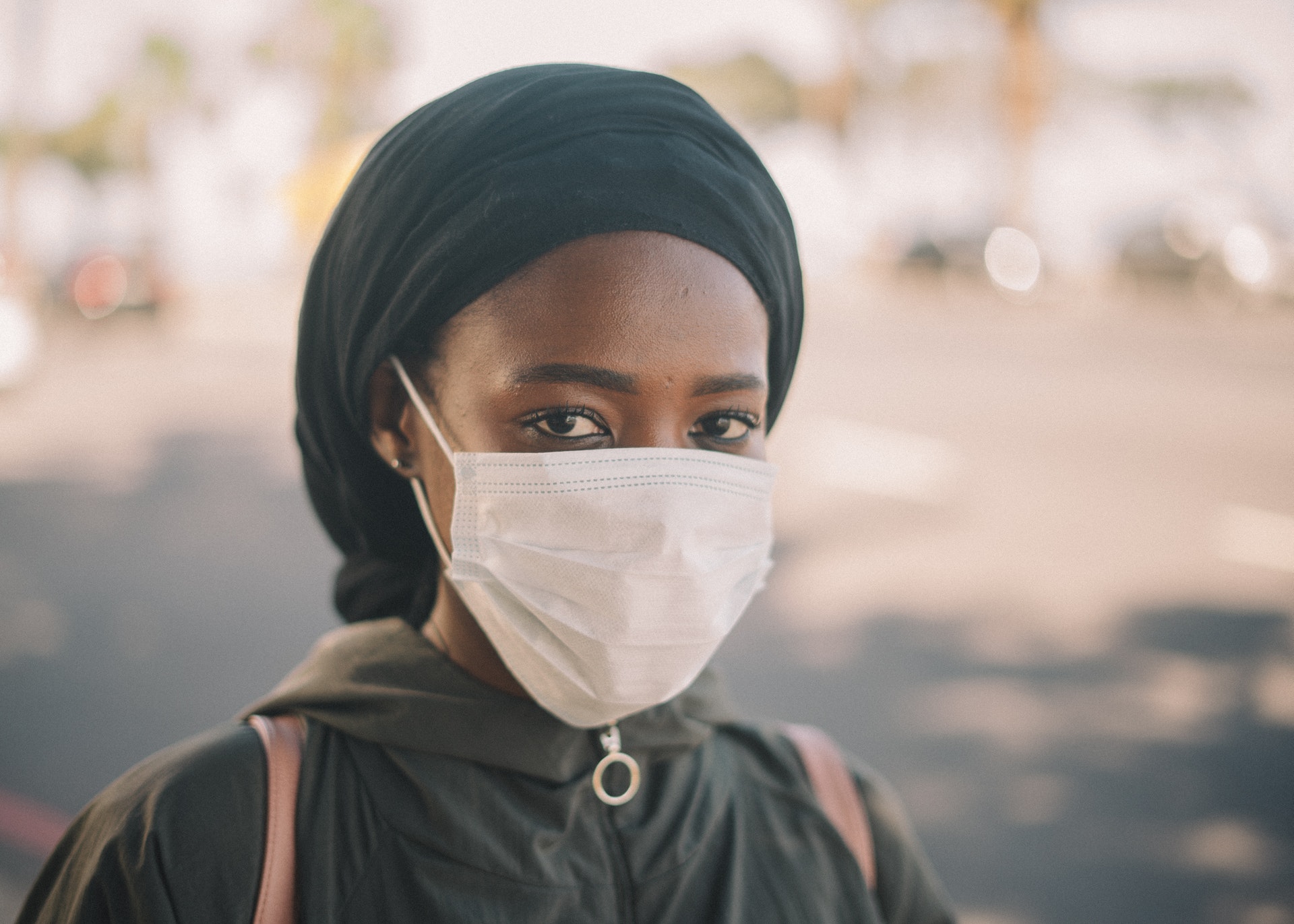 *Due to technical problems during the webinar, the presentation by Toni Gabaldon was re-recorded for inclusion here.
https://www.interacademies.org/IAP_COVIDeg